Have you booked your Raft team in? Have you got the family planning their best pirate costumes to win prizes? If you enjoy SUP, are you joining Pirates on Paddleboards? Are you ready to enjoy some tasty food and drink treats on Coronation Green?
ARE YOU READY TO HAVE LOTS OF FUN?
Join us from midday onwards on Saturday 8th July for live music, food and drink and of course the exciting raft race!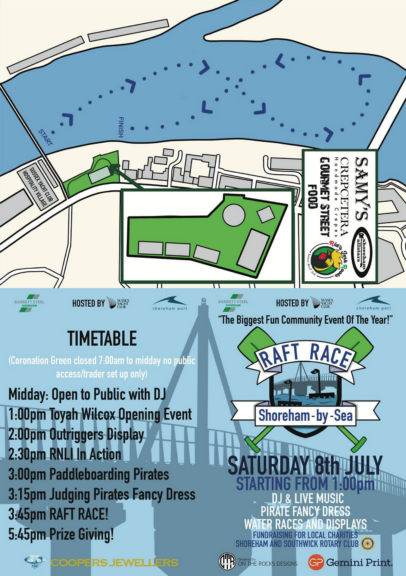 Posted: June 19th 2023