SYC has a fully equipped working boatyard and is reached by heading up the river Adur with good access over high water. Our fees and charges are competitive, especially for our members who enjoy member's rates.
We are proud to have a large, well maintained private slipway used to launch and recover yachts and dinghies. The main slipway also has sturdy scrubbing posts which are free to use for members (booking is advised through the office).
Importantly, SYC has invested in a modern and efficient WISE 25 tonne boat hoist complete with a crane to handle engine and mast lifts. This hoist looks after most of the boat movements.
Run by our senior boatswain and assistant boatswains, the SYC yard can be busy and boat movements should be booked in plenty of time. We welcome yachtsmen, fishermen (both commercial and anglers). The yard itself is substantial and we work to accommodate short term lift and scrub movements, to boats that require longer term maintenance and repairs.
Sussex Yacht Club also has the benefit of its own moorings, with our newly upgraded deep-water pontoons located in Southwick, along with mud berths situated up the river in Shoreham accessible over high tide, boats of all shapes and sizes call SYC their home.
Should you be looking for a new berth for your boat, Sussex Yacht Club could be the ideal place but as our moorings are extremely popular, we usually have a waiting list in operation. Club membership is required to apply to be on the waiting list.
If you are interested in our yard service or a mooring, please contact the SYC office.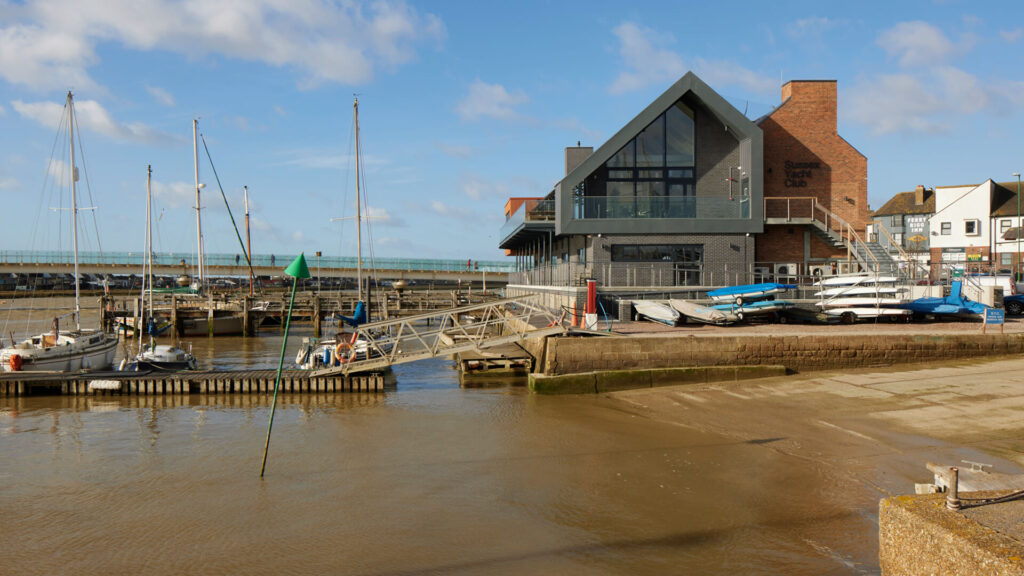 Get in touch with SYC
We welcome enquiries about:
Membership, Accounts, the Bar, Boat Yard, Crewing, Dinghy Sailing, Diving, Moorings, Outrigger Canoes, PaddleBoarding, Pay & Play, Private Social Functions, Room Hire, Rowing, Sailing, Social Events, Stow's Restaurant, Sussex Sailability, Training, Youth Sailing