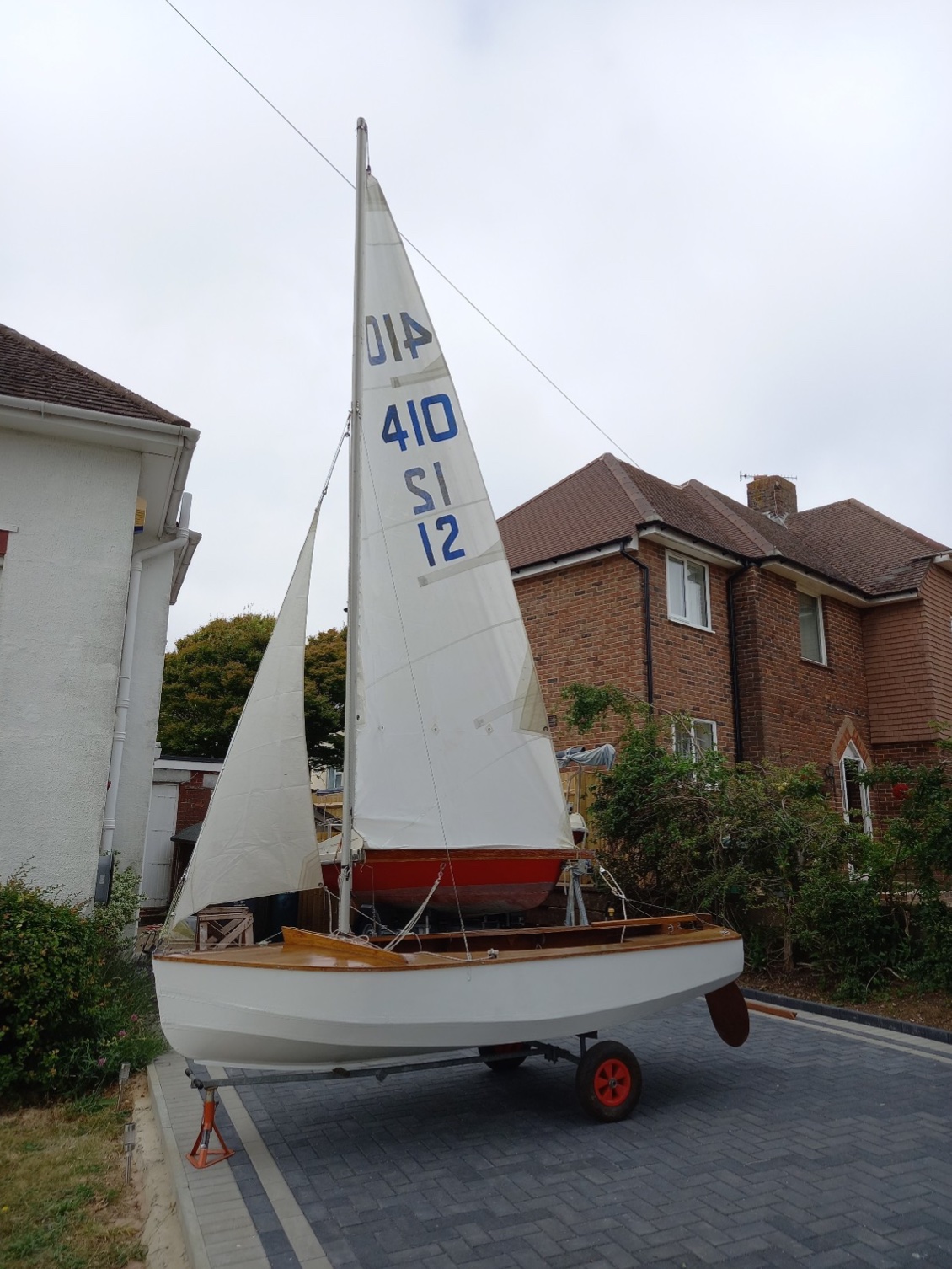 Built 1992, West System and plywood. Recently re-coated and re-finished. Stored indoors most of it's life.
Double chine sailing dingy. Hull (11ft 3") built to Wensum (P, W, Blandford) design.
Bermuda rig with aluminium mast; mainsail with wooden boom, fractional loose footed jib.
Road trailer and separate launching trolley. Price £800 ono.
Located Brighton & Hove. Owner no longer has car with towbar so buyer needs to collect.
Contact Ian James, ian_r_t_james@ntlworld.com, 01273 881872
Posted: August 16th 2022